Dental x-ray exams require very low levels of radiation exposure, which makes the risk of potentially harmful effects very small. Dental x-ray tools and techniques are designed to limit the body's exposure to radiation and every precaution is taken to ensure that radiation exposure is As Low As Reasonable Achievable (the ALARA principle). A leaded apron minimizes exposure to the abdomen and should be used when any dental radiograph is taken. Also, a leaded thyroid collar can protect the thyroid from radiation, and should also be used whenever possible. The use of a leaded thyroid collar is recommended for women of childbearing age, pregnant women and children. Dental x-ray exams do not need to be delayed if you are trying to become pregnant or are breast feeding.

The ADA encourages patients to talk to their dentists if they have any questions about their dental treatment and visit the American Dental Association's Web site at ADA.org.

There are no significant risks to having dental x-rays unless you are pregnant. The level of radiation exposure is very low, but pregnant women should be sure to tell their dentist that they are pregnant and avoid taking any dental x-rays unless it is extremely necessary. Talk to your dentist if you have any concerns about the risks of dental x-rays.

Continue Learning about Oral Health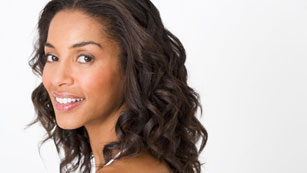 For good oral health, you need fluoride toothpaste, a soft-bristled toothbrush, floss, and an antiseptic or anti-microbial mouth rinse. The American Dental Association recommends brushing teeth at least twice daily with short back...
-and-forth motions, not vigorous scrubbing.
More