Dental radiographs are an essential diagnostic tool for evaluation of your oral health. Even with a thorough visual clinical examination there may be conditions that can only be detected with radiographs. Radiographs are important for diagnosis of decay, periodontal disease, impacted teeth, missing teeth, endodontic problems, cysts, growths and many other abnormalities.

The making of radiographs (taking x-rays) may help the dentist find a problem at an earlier stage and before it hurts. This can be important for you overall health and your oral health.
Many diseases of the oral cavity (which includes the teeth and surrounding tissues and bone) cannot be seen when the dentist examines your mouth.

The purpose of an x-ray exam is to help your dentist see the small areas of decay between the teeth and fillings; bone damage from a tooth infection or cyst; boneloss due to periodontal (gum) disease; developmental defects; some types of tumors; the effects of trauma; and the position on unerupted teeth in children and adults. By finding and treating dental problems at an early stage can save time, money and unneeded discomfort and help prevent more serious health problems.
Dental x-rays diagnose tooth decay, cracks in teeth and fillings, cysts, cancer, and bone loss. Dental x-rays provide valuable information about the health of your teeth.

Areas of decay show up as dark spots in x-ray images. A dentist may be able to see decay on an x-ray image that is not visible to the naked eye because it is hidden by a filling or is located beneath the gum line. An x-ray may reveal cracks in a tooth or show that teeth are not growing properly beneath the gum. X-rays can also be used to plan tooth implants.
Continue Learning about Oral Health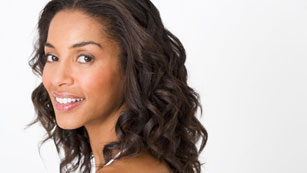 For good oral health, you need fluoride toothpaste, a soft-bristled toothbrush, floss, and an antiseptic or anti-microbial mouth rinse. The American Dental Association recommends brushing teeth at least twice daily with short back...
-and-forth motions, not vigorous scrubbing.
More