Oral and Maxillofacial Radiology (OMR) has experienced an explosive growth of knowledge and development of new technology that is unparalleled in dentistry. Recent advances in imaging science have enabled dentists to provide much better diagnostic services to their patients with a minimum of radiation exposure using modalities that were unknown a generation ago. Digital imaging, plain and computed tomography, magnetic resonance imaging (MRI), and other techniques are now part of the armamentarium of the dentist, largely through the work of oral and maxillofacial radiologists. Improvements in the understanding and diagnosis of disease have also been the result of efforts in this specialty, the ninth and newest specialty recognized by the American Dental Association.
Oral and maxillofacial radiology is the specialty of dentistry and discipline of radiology concerned with the production and interpretation of images and data produced by all forms of radiant energy that are used for the diagnosis and management of diseases, disorders and conditions of the oral and maxillofacial region (or the mouth and jaw areas).
Continue Learning about Oral Health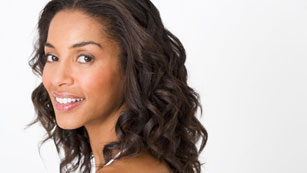 For good oral health, you need fluoride toothpaste, a soft-bristled toothbrush, floss, and an antiseptic or anti-microbial mouth rinse. The American Dental Association recommends brushing teeth at least twice daily with short back...
-and-forth motions, not vigorous scrubbing.
More