A great, natural cleaner for stained teeth is baking soda. To use this, simply mix one-half teaspoon baking soda with one-half teaspoon water to form a paste. Use the paste to brush your teeth for one to two minutes. Use this technique every other day and you should start to see results in a couple of weeks.
Baking soda and strawberries can brighten yellow, stained teeth. Combine one tablespoon baking soda and two crushed strawberries and brush the mixture onto your teeth and then let is sit for a few minutes. Baking soda is a natural abrasive that has been used for ages to clean teeth, while strawberries contain malic acid, a tooth-whitening agent. While effective, this is not a long-term solution. Rinse or brush your teeth following the treatment.
Continue Learning about Oral Health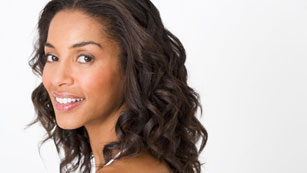 For good oral health, you need fluoride toothpaste, a soft-bristled toothbrush, floss, and an antiseptic or anti-microbial mouth rinse. The American Dental Association recommends brushing teeth at least twice daily with short back...
-and-forth motions, not vigorous scrubbing.
More