HbA1c, or A1c, tests whether or not you have hyperglycemia, which could harm your oral health. An A1c test, usually done every 3 to 6 months, will show your doctor how much of your blood hemoglobin is attached to glucose. Both your doctor and dentist need to know this to determine how well your diabetes medications are working. Normal A1c ranges between 4% and 6%. If you have A1c of more than 7% circulating glucose, you have hyperglycemia. Hyperglycemia occurs when there is too much glucose in the blood and not enough in your body's cells. This happens because your body is not producing enough insulin to help glucose enter cells where it is needed to fuel the body.
Hyperglycemia can cause a number of symptoms, like decreased saliva flow, dry mouth, bad breath, hunger, frequent urination, blurred vision, and fatigue are just a few symptoms. You should not have dental procedures done if you have these symptoms. This is because hyperglycemia can weaken your mouth's ability to heal and increase your risk for infections.
Continue Learning about Oral Health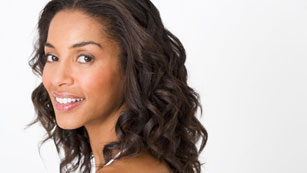 For good oral health, you need fluoride toothpaste, a soft-bristled toothbrush, floss, and an antiseptic or anti-microbial mouth rinse. The American Dental Association recommends brushing teeth at least twice daily with short back...
-and-forth motions, not vigorous scrubbing.
More