Edentulism, or tooth loss, is when one or more teeth fall out or are extracted due to injury or disease such as mouth trauma, tooth decay, or gum disease. Children, adults, and seniors are all at risk for tooth loss, especially if proper oral hygiene is not practiced. Although tooth loss is typically associated with the elderly, research suggests that nearly 27% of people experience their first tooth loss between the ages of 21 and 30.
Edentulism, or missing teeth, is a common problem that results because of tooth decay. You can have either partial or total edentulism. It can greatly affect your ability to chew and our appearance in general.
Continue Learning about Oral Health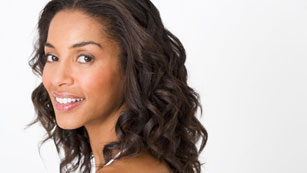 For good oral health, you need fluoride toothpaste, a soft-bristled toothbrush, floss, and an antiseptic or anti-microbial mouth rinse. The American Dental Association recommends brushing teeth at least twice daily with short back...
-and-forth motions, not vigorous scrubbing.
More