An underbite is also called a Class III malocclusion. This means that the lower jaw juts out, causing the lower teeth to overlap (and close in front of) the upper teeth. This is caused by a problem with how the jaw bones are aligned. Alignment problems are often due to a problem with the size of the upper or lower jaw bone, which can be passed down in families. An underbite can make activities, such as eating, speech and closed-mouth breathing, difficult. It can also lead to stress on the jaw bones and muscles. If treatment is needed, it may include braces, other dental work or orthodontics, or surgery.
Continue Learning about Oral Health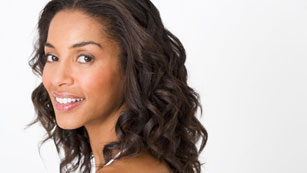 For good oral health, you need fluoride toothpaste, a soft-bristled toothbrush, floss, and an antiseptic or anti-microbial mouth rinse. The American Dental Association recommends brushing teeth at least twice daily with short back...
-and-forth motions, not vigorous scrubbing.
More