Having malocclusion, or a bad bite, may be increased by thumb-sucking, losing teeth prematurely and accidents. Protruding, crowded or irregularly spaced teeth and jaw problems may be inherited.

Malocclusions often become noticeable between the ages of 6 and 12, as the child's permanent (adult) teeth erupt. Your child's dentist can spot problems with emerging teeth and jaw growth early on, while the primary teeth are present. That's why regular dental examinations are important.
Continue Learning about Oral Health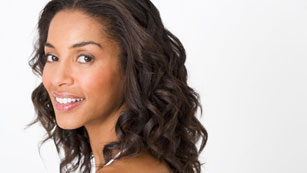 For good oral health, you need fluoride toothpaste, a soft-bristled toothbrush, floss, and an antiseptic or anti-microbial mouth rinse. The American Dental Association recommends brushing teeth at least twice daily with short back...
-and-forth motions, not vigorous scrubbing.
More