Acids and carbohydrates in the food you eat can directly and indirectly lead to breakdown of the minerals in your teeth. Your body needs to constantly rebuild your teeth to keep them strong and healthy. The natural pH of saliva hovers around neutral in the range of 6.75 to 7.25, which is the perfect range for this process of remineralization. If the pH drops below 5.5, cavity-causing bacteria flourish and demineralization of the teeth accelerates. The body is no longer able to effectively repair the damage, opening up your teeth to occupation by bacteria that cause dental disease.
This content originally appeared on
doctoroz.com.
Continue Learning about Oral Health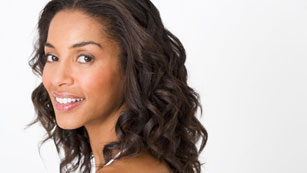 For good oral health, you need fluoride toothpaste, a soft-bristled toothbrush, floss, and an antiseptic or anti-microbial mouth rinse. The American Dental Association recommends brushing teeth at least twice daily with short back...
-and-forth motions, not vigorous scrubbing.
More