A dental hygienist is a highly skilled member of the dental team. Watch as Dr. Mara Lopez Howell explains the dental hygienist's role on the dental team.
The dental hygienist job description is indeed quite complex given that any dental hygienist's duty falls into various spheres including pre-procedure care, in-office treatment of dental patients and post-procedure care.

During a dental appointment, a hygienist typically removes soft and hard deposits from a patient's teeth; examines the gums and teeth to discern the presence of disease or oral abnormality; and strips the teeth of calculus (tartar), stains and plaque. A dental hygienist often performs as well root planing (a type of periodontal therapy), takes x-rays and applies cavity-deterring agents (fluoride or sealants).

In some regions of the US, in certain instances hygienists are permitted to administer anesthetics and perform other tasks generally attributed to a dentist, duties such as filling application, periodontal dressing, suture removal.

A dental hygienist takes on a somewhat academic role as well; he or she educates dental patients on how to establish and maintain suitable oral hygiene, often with the aid of teeth models to give the patient a visual sense. The hygienist should leave the patient with a good understanding of proper brushing habits and the relationship between diet and oral health.
Continue Learning about Oral Health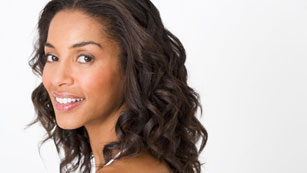 For good oral health, you need fluoride toothpaste, a soft-bristled toothbrush, floss, and an antiseptic or anti-microbial mouth rinse. The American Dental Association recommends brushing teeth at least twice daily with short back...
-and-forth motions, not vigorous scrubbing.
More