A white spot on a tooth which is present when a tooth erupts (first enters the mouth) is an area of hypocalcification (less calcium deposited during tooth formation) and not tooth decay. It may never need a dentist's treatment. Most of these actually "brighten" a smile. Patients with extensive white spots are happy they had them removed, but patients with only a few white spots regret that they had the dentist remove the "twinkle" in their smile. Unless it REALLY bothers you, I recommend you leave it alone. Before you make a final decision, try to alter a digital close up photo of your smile to view it with and without the white spot.

It can be eliminated by removal of the white spot by the dentist and bonding a tooth colored restorative material in its place. A perfect color match to the rest of the tooth is possible and should last ~7 years. When time causes it to discolor or show its margins (interface between the bonding material and the tooth) it has to be re-treated. A more aggressive method than bonding is to restore the entire front of the tooth with a porcelain veneer.

Any other white spot might be early tooth decay. See your dentist for advice. Some can be treated with a calcium preparation, some require restoration.
There are so many great advances in science and dentistry. There are new exciting possibilities every year. Now there is a great way to minimize and even eliminate white spots on your teeth. Sometimes they appear after having braces/orthodontic treatment and they are hard to get rid of. No matter how much you whiten your teeth, the white spots seem to stand out.
These white spots are areas of de-mineralization in the tooth. Necessary minerals have been depleted and create white spots. These minerals can be replaced and the white spots may fade or disappear.
The answer is to re-mineralize these areas with the topical application of MI-Paste, a special paste that your dentist can apply and supply you with so you can start fading and eliminating the white spots on your teeth now! MI-Paste can be used on children and adults.
MI-Paste is a one-of-a-kind product that restores the minerals that cause the white spots and also helps you produce saliva. It is the only dental product with RECALDENT, a special mild-derived protein (less then .01% lactose) that is a breakthrough in oral health care in helping to re-mineralize teeth.
MI-Paste:
Strengthens your teeth with tooth-replenishing calcium and phosphate
Releases vital minerals into your mouth when and where they are needed
Helps condition, protect and rebuild your tooth surfaces
Is a water-based, sugar free crème that comes in 5 flavors!
Note, the lesions that have more diffuse borders work best with MI paste. In contrast, if the white lesions have sharp borders, tend to be less effective. A cosmetic bonding may be the only solution to remove and resurface the white lesions.
Dr. Oz's suggestion to see your dentist about white spots on your teeth is the best course of action. Diagnosing the origin is important in determining the best treatment. What may help for some cases, may make things worse in other cases.
Continue Learning about Oral Health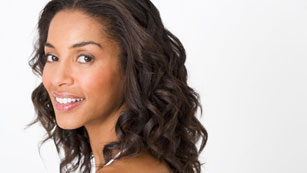 For good oral health, you need fluoride toothpaste, a soft-bristled toothbrush, floss, and an antiseptic or anti-microbial mouth rinse. The American Dental Association recommends brushing teeth at least twice daily with short back...
-and-forth motions, not vigorous scrubbing.
More