Adhesives come in many forms. This can be creams, powders, pads/wafers, strips or liquids. If you use one of these products, read the instructions, and use them exactly as directed.
There are two different types of denture adhesives: paste application and powder application. Apply paste denture adhesives to wet or dry dentures, but don't get close to the border of your dentures. Powder denture adhesives are sprinkled on the surface of the dentures, close to the tissue. Powder adhesives are usually easier to clean. Both types of denture adhesives may make your dentures fit more comfortably and help you feel more confident.
Continue Learning about Oral Health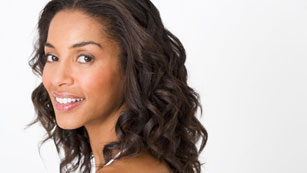 For good oral health, you need fluoride toothpaste, a soft-bristled toothbrush, floss, and an antiseptic or anti-microbial mouth rinse. The American Dental Association recommends brushing teeth at least twice daily with short back...
-and-forth motions, not vigorous scrubbing.
More