Artificial saliva is not a perfect substitute for natural saliva, which is complex physically and chemically. Although more than 99 percent of saliva is water, saliva also contains buffering agents, enzymes and minerals that keep teeth strong and play a crucial role in maintaining a healthy mouth. Artificial salivas typically contain a mixture of buffering agents, cellulose derivatives (to increase stickiness and moistening ability) and flavoring agents (such as sorbitol). However, they do not contain the digestive and antibacterial enzymes and other proteins or minerals present in real saliva. Research is under way to try to develop artificial salivas that more closely mimic natural saliva.
Continue Learning about Oral Health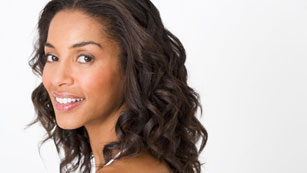 For good oral health, you need fluoride toothpaste, a soft-bristled toothbrush, floss, and an antiseptic or anti-microbial mouth rinse. The American Dental Association recommends brushing teeth at least twice daily with short back...
-and-forth motions, not vigorous scrubbing.
More