You should ask what your options are based on the current condition of your mouth. What would be the best type of cosmetic enhancement to best fit your face. What is the best way to treatment plan your cosmetic enhancement for longer lasting results (for example, make sure the work not only looks great but also feels comfortable and natural to your mouth). Also, ask what type of training your dentist has had and the types of cases he or she performs. At last, discuss your budget.
Once you decide to improve your smile, the first step is to visit your dentist. At this visit, you will talk about the best plan for you. If you have any signs of dental disease, your dentist may recommend treatment for these. It's important to have a healthy mouth before starting cosmetic treatment.
This dental visit is the time to ask questions, such as:
What are my choices? As you see, there are many procedures for improving your smile. Your dentist can make a treatment plan that is right for your needs.
What are my expectations? It is important to have realistic expectations about your new smile. Complex cases may take more time and several steps. You and your dentist should be in agreement on the expected results of your new smile.
How much time will it take? Some procedures take only one office visit. Others take a few office visits. Your dentist can tell you how long your treatment will take.
How can I get ready? Your dentist can tell you what to expect during your treatment. You may want to ask if your treatment will require anesthesia and how you can prepare for it.
How much will this cost? It is important to talk about treatment costs with your dental practice before the procedure. Many practices offer payment plans and can help you use your dental benefits plan effectively. Most dentists accept credit cards, or can direct you to an outside health care financing company to help you pay for your treatment. In the end, however, the patient is fully responsible for payment and the correct use of dental benefit plans. Ask your benefits provider whether cosmetic treatments are covered.
How will my new smile look? Your dentist may show you before and after pictures of patients who have received the same treatment that you are thinking about. Your dentist may also have computer imaging software or false "stand in" teeth that can be placed in your mouth temporarily to show you how your new smile will look.
How do I care for my new smile? With your new smile come new responsibilities. Your dentist will give a detailed plan for the care of your new smile, but you may also have a few questions. Will there be follow-up or maintenance appointments? Are there special instructions during recovery? Will the dental work need to be replaced eventually?
Continue Learning about Oral Health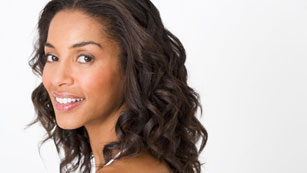 For good oral health, you need fluoride toothpaste, a soft-bristled toothbrush, floss, and an antiseptic or anti-microbial mouth rinse. The American Dental Association recommends brushing teeth at least twice daily with short back...
-and-forth motions, not vigorous scrubbing.
More