Dentists use x-rays primarily for diagnosing three conditions. The first is cavities. X-rays show cavities in teeth before they are visible to the naked eye. The second is abscesses or infection. X-rays show abscesses and infections at the ends of the roots of teeth many times before these teeth begin to hurt. The third is cysts and tumors which are visible on x-rays. X-rays also show missing teeth and developing teeth. They are a useful tool to the dentist in helping to diagnose conditions in your mouth.
Dental radiographs, commonly called x-rays, are used by the dentist to aid in the diagnosis of numerous dental diseases and problems. Among them are the following:
dental decay
periodontal disease, including bone loss
pulpal disease
periapical abscesses
impacted wisdom teeth
impacted or missing teeth
presence and development of permanent teeth
defective fillings and restorations
The dentist may often be able to demonstrate radiographically evident problems to the patient by pointing out the problem on the radiograph or even showing the radiograph on a large monitor.
Many diseases of the oral cavity (which includes the teeth and surrounding tissues and bone) cannot be seen when the dentist examines your mouth.

An x-ray exam can help your dentist see the small areas of decay between the teeth and fillings; bone damage from a tooth infection or cyst; bone loss due to periodontal (gum) disease; developmental defects; some types of tumors; the effects of trauma; and the position on unerupted teeth in children and adults.

Finding and treating dental problems at an early stage can save time, money and unneeded discomfort and help prevent more serious health problems.
Dental x-rays are important for many reasons. They can expose hidden dental decay, reveal a dental abscess, cyst, or tumor, show impacted or extra teeth, and also help determine the condition of fillings, crowns, bridges, and root canals. Dental x-rays can also reveal bone loss from periodontal (gum) disease, locate tarter build-up, find foreign bodies within the gum or bone, and see if there is enough bone for the placement of dental implants.
Dental x-rays are used to diagnose or detect tooth decay, impacted teeth, jaw problems, abscessed (infected) teeth, or current filling placement. Dental x-rays are basically a picture of your mouth, including your teeth. Different dental x-rays show various parts of the mouth, everything from just the upper or lower sections to a panoramic view of the entire jaw and all teeth.

Continue Learning about Oral Health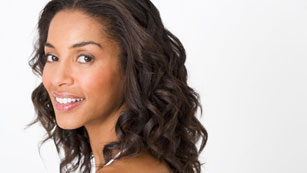 For good oral health, you need fluoride toothpaste, a soft-bristled toothbrush, floss, and an antiseptic or anti-microbial mouth rinse. The American Dental Association recommends brushing teeth at least twice daily with short back...
-and-forth motions, not vigorous scrubbing.
More