Over time, tooth enamel can change color. Enamel stains may appear light brown, yellow, pink, black, gray or as white spots. Many things can cause teeth to become discolored:
genetics -- tooth color can run in the family
aging
trauma to the teeth
illness
medications, such as tetracycline
exposure to certain foods, beverages and tobacco over time
ingesting more-than-optimal amounts of fluoride while teeth are developing, before they erupt
Continue Learning about Oral Health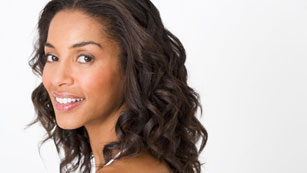 For good oral health, you need fluoride toothpaste, a soft-bristled toothbrush, floss, and an antiseptic or anti-microbial mouth rinse. The American Dental Association recommends brushing teeth at least twice daily with short back...
-and-forth motions, not vigorous scrubbing.
More