A smooth spot on the tongue can have several causes, but it may be linked to a general condition called glossitis, in which the tongue can swell and change colors. With glossitis, the tiny projections called papillae normally found on the tongue are lost and the surface becomes smooth in patches or over the entire tongue. The condition can be triggered by different conditions, including tooth irritation, an allergic reaction, infection, illness, or a vitamin or mineral deficiency in the diet.
Continue Learning about Oral Health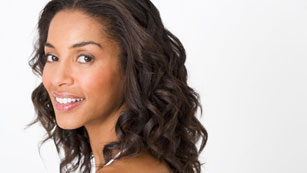 For good oral health, you need fluoride toothpaste, a soft-bristled toothbrush, floss, and an antiseptic or anti-microbial mouth rinse. The American Dental Association recommends brushing teeth at least twice daily with short back...
-and-forth motions, not vigorous scrubbing.
More