Malocclusion, or "bad bite," involves teeth that are crowded or crooked. In some cases, the upper and lower jaws may not meet properly and although the teeth may appear straight, the individual may have an uneven bite. Protruding, crowded or irregularly spaced teeth and jaw problems may be inherited. Thumb-sucking, losing teeth prematurely and accidents also can lead to these conditions.

Correcting the problem can create a nice-looking smile, but more important, orthodontic treatment results in a healthier mouth.
Continue Learning about Oral Health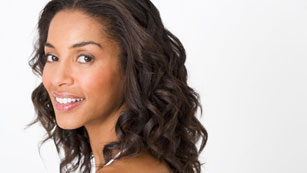 For good oral health, you need fluoride toothpaste, a soft-bristled toothbrush, floss, and an antiseptic or anti-microbial mouth rinse. The American Dental Association recommends brushing teeth at least twice daily with short back...
-and-forth motions, not vigorous scrubbing.
More