Thick, whitish-color patches that form on the inside of the cheeks, gums or tongue is known as leukoplakia. These patches are caused by excess cell growth and are common among tobacco users. They can result from irritations such as an ill-fitting denture or the habit of chewing on the inside of the cheek. Sometimes leukoplakia is associated with oral cancer. Your dentist may recommend a biopsy if the patch appears threatening.
Continue Learning about Oral Health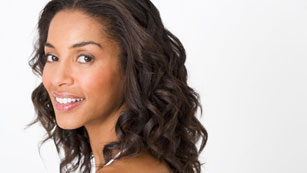 For good oral health, you need fluoride toothpaste, a soft-bristled toothbrush, floss, and an antiseptic or anti-microbial mouth rinse. The American Dental Association recommends brushing teeth at least twice daily with short back...
-and-forth motions, not vigorous scrubbing.
More