Check your tongue in the mirror. If you notice a white, yellow, or orange coating, it could indicate acid reflux, which, in severe cases, can lead to esophageal cancer. Normally, a one-way valve at the bottom of your esophagus makes sure that whatever food or drink goes down doesn't come back up, but acid reflux occurs when this valve opens spontaneously and the acids in your stomach flows up into your throat, causing damage. To treat acid reflux before it reaches dangerous levels, try over-the-counter antacids and avoid acidic and spicy foods.
This content originally appeared on
doctoroz.com
Continue Learning about Oral Health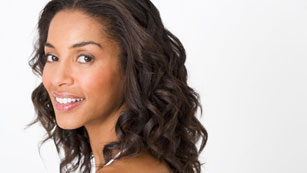 For good oral health, you need fluoride toothpaste, a soft-bristled toothbrush, floss, and an antiseptic or anti-microbial mouth rinse. The American Dental Association recommends brushing teeth at least twice daily with short back...
-and-forth motions, not vigorous scrubbing.
More