A thin white coating on your tongue is usually caused by a buildup of food particles, bacteria, and dead cells. Brushing both your teeth and your tongue regularly usually removes the buildup and restores your tongue's natural pink color.

A creamy white coating on both your tongue and inside your cheeks is usually a sign of oral thrush, also known as Candida. Oral thrush usually happens when your immune system is weakened by an infection or if you have been taking antibiotics or steroid drugs. People with diabetes, HIV/AIDS, and those having cancer treatment are more likely to get thrush. It usually goes away by itself, but sometimes an antifungal drug is needed.
Continue Learning about Oral Health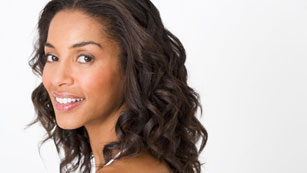 For good oral health, you need fluoride toothpaste, a soft-bristled toothbrush, floss, and an antiseptic or anti-microbial mouth rinse. The American Dental Association recommends brushing teeth at least twice daily with short back...
-and-forth motions, not vigorous scrubbing.
More