A dental transillumination test can reveal problems in your teeth that can't be seen with the naked eye or with x-rays. Decay appears in the image as cloudy shadows, while healthy tooth structure is lighter, as light shines through it more easily.

A dental transillumination test is especially effective in detecting decay under old fillings. It can also reveal fine cracks in the teeth.
Continue Learning about Oral Health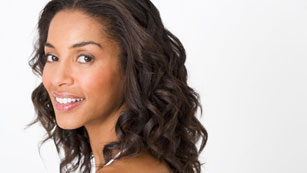 For good oral health, you need fluoride toothpaste, a soft-bristled toothbrush, floss, and an antiseptic or anti-microbial mouth rinse. The American Dental Association recommends brushing teeth at least twice daily with short back...
-and-forth motions, not vigorous scrubbing.
More