They are a cross between a regular denture and a fixed bridge or a "Hybrid". When there is a lot of bone loss in your jaws and you would like teeth that don't have to be taken out a Hybrid Denture is the best solution. A regular porcelain bridge that doesn't replace any of the gum tissue would give the teeth the appearance of being way too large for your mouth. A hybrid denture solves this problem by replacing the gum tissue with pink acrylic between the teeth to allow the teeth to be of normal size and appearance.
Hybrid dentures, also called fixed-detachable dentures, are a way to replace missing teeth and gum tissue with a prosthetic attached to dental implants. Hybrid dentures are recommended when you have a lot of bone loss in your jaw. This type of denture is more natural looking and stable. To make it, you will need to have four to six dental implants to create a solid base for the denture. The denture is then permanently attached to the implants.

Continue Learning about Oral Health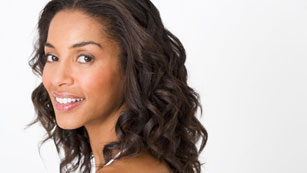 For good oral health, you need fluoride toothpaste, a soft-bristled toothbrush, floss, and an antiseptic or anti-microbial mouth rinse. The American Dental Association recommends brushing teeth at least twice daily with short back...
-and-forth motions, not vigorous scrubbing.
More