It can't be prevented, but avoiding aggravating substances can help.

Geographic tongue is a harmless condition known as benign migratory glossitis, in which smooth red patches which can have a slightly raised border give the tongue a geographic or map-like appearance. It is common for these patches to heal in one place and move or migrate to another. Sometimes the condition can cause discomfort and increased sensitivity of the tongue.

While geographic tongue can't be prevented, discomfort may be lessened by avoiding or reducing exposure to substances that commonly irritate the mouth, including hot, acidic, spicy, and salty foods, alcohol, tobacco, and some toothpastes.
Continue Learning about Oral Health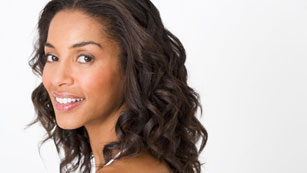 For good oral health, you need fluoride toothpaste, a soft-bristled toothbrush, floss, and an antiseptic or anti-microbial mouth rinse. The American Dental Association recommends brushing teeth at least twice daily with short back...
-and-forth motions, not vigorous scrubbing.
More