How does my lifestyle affect my oral health?
Lifestyle can affect oral health in many ways. If you tend to eat foods high in sugar, you may be at increased risk for cavities. That's because bacteria feed on sugar, which will increase the amount of acid in your mouth. Foods high in sugar can include breads, rice and potatoes as well as sweets. Also, acidic foods break down your teeth's enamel, putting you at higher risk of cavities. In addition, using tobacco products puts you at higher risk of oral cancers. It is important to develop habits of brushing your teeth regularly with toothpaste with fluoride and flossing regularly to prevent cavities.
Smoking and diet have been linked to chronic diseases such as diabetes and heart disease. Watch as Dr. Maria Lopez Howell explains what smoking and diet can mean for your oral health.
ADA - Lifestyle and Oral Health
Continue Learning about Oral Health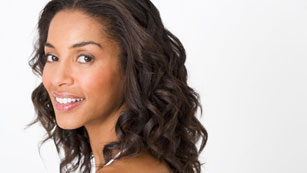 For good oral health, you need fluoride toothpaste, a soft-bristled toothbrush, floss, and an antiseptic or anti-microbial mouth rinse. The American Dental Association recommends brushing teeth at least twice daily with short back...
-and-forth motions, not vigorous scrubbing.
More