Chewing the inside of your mouth/cheek is a bad habit. Is the chewing something your consciously aware of? If so, you may want to try a healthier alternative such as chewing sugarless gum or even chewing on a straw to wean you off. If the chewing is severe, it can lead to mouth ulcers or even interfere with your bite. This is why it's important that you discuss your condition with your physician or dentist.
If you are in the habit of chewing on the inside of your mouth, try switching to sugarless gum. Chewing on the inside of your mouth can cause painful, oral ulcers that can lead to infection. The habit can also lead to a more serious condition called leukoplakia, which can eventually become cancerous. If you are unable to stop chewing on the inside of your mouth, be sure to discuss the problem with your dentist.

Continue Learning about Oral Health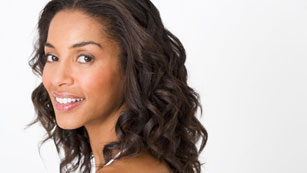 For good oral health, you need fluoride toothpaste, a soft-bristled toothbrush, floss, and an antiseptic or anti-microbial mouth rinse. The American Dental Association recommends brushing teeth at least twice daily with short back...
-and-forth motions, not vigorous scrubbing.
More