There are many factors that can contribute to your teeth becoming yellow. Two are age and what you drink. If you are concerned about the appearance of your teeth, s
tart by speaking with your dentist. He or she can tell you whether whitening procedures would be effective for you. If you have had bonding or tooth-colored fillings placed in your front teeth the whitener will not affect the color of these materials, and they will stand out in your newly whitened smile. You may want to investigate other options, like porcelain veneers or dental bonding.
Some of the causes of teeth discoloration can be categorized into different factors as below

Extrinsic (external) staining caused by:
Food and beverages such as red wine, coffee, cherries, grape or blueberry juice, soy sauce, curry
Use of tobacco
Dental materials used for fillings, such as amalgams contains silver can cause a gray-black staining to develop
Intrinsic (internal) staining, which occurs on the inside of the tooth, develops while the tooth is forming. It is caused by certain antibiotics, such as tetracycline, some minerals, such as fluoride, fever or any health issue associated with tooth formation.
Other factors: teeth staining can occur due to a number of natural causes such as hereditary factors, individual metabolism, age, etc.
Your teeth may become yellow for several reasons. One common reason for stained, yellowish teeth is poor oral health, that is, not brushing and flossing on a regular basis. This is because each day, a stain-absorbing layer forms on your teeth. Regular brushing and flossing can help reduce the amount of stain that gets absorbed.

Other reasons your teeth may turn yellow include the beverages you drink on a regular basis: brown colas (like Pepsi or Coke), tea, red wine, and coffee can all stain the teeth, leading to a yellow-brown color.

Tobacco use (cigarettes, cigars, chewing tobacco) can also stain the enamel on your teeth, giving your pearly whites a yellowish hue.

If your yellow teeth are bothering you, talk to your dentist about ways to whiten them.
Drinking coffee is one of the things that causes your teeth to become yellow.

Watch the video to learn more from Dr. Oz about what can make your teeth become discolored.




Continue Learning about Oral Health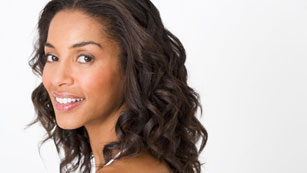 For good oral health, you need fluoride toothpaste, a soft-bristled toothbrush, floss, and an antiseptic or anti-microbial mouth rinse. The American Dental Association recommends brushing teeth at least twice daily with short back...
-and-forth motions, not vigorous scrubbing.
More