You can have gum disease without any clear symptoms. That's why regular dental checkups and periodontal exams are very important.
There are several warning signs that can signal a problem. If you notice any of the following symptoms, schedule an appointment with your dentist:
gums that bleed when you brush or floss
red, swollen or tender gums
gums that have pulled away from your teeth
bad breath that doesn't go away
pus between the teeth and gums
loose or separating teeth
a change in the way your teeth fit together when you bite
a change in the fit of partial dentures
Periodontal treatment methods depend upon the type and severity of the disease. If the disease is caught very early -- when it is gingivitis -- and no damage has been done to the supporting structures under the teeth, you simply need a professional cleaning and be given instructions on improving your daily oral hygiene.
Considering that about 80% of Americans have gingival inflammation and that over 50% of Americans over 50 years old have periodontitis, but only about 4% are getting treatment for gingivitis or periodontitis, you can be sure that most Americans have gum disease and do not know it. The Surgeon General back in 2000 stated that periodontal disease is the second most prevalent disease next to heart disease in the U.S. and it is the most under-diagnosed.

Some signs and symptoms of gingivitis: red, swollen gums or gums that bleed when you brush or floss.

Some signs and symptoms of periodontitis: bad breath, spaces between teeth that never used to be there, loose teeth, tartar build up on your teeth.

If you are a smoker, you have a 2-6 time greater risk of having periodontitis. If you are a diabetic, you have a 6-10 time greater risk of having periodontitis.

If any of these sound like you, call your local periodontist for an examination.
Many people who have gum disease don't know it because it is not painful until later stages. There are telltale early warning signs of gum disease. These include gums that are inflamed, i.e., swollen, red in color, bleed too easily when they are brushed or when eating. It's very important to see a dentist regularly twice each year, or more if you have diabetes. Your dentist will check for signs and symptoms of gum disease, and should tell you what your "pocket depth" is in millimeters. Healthy gums have pockets that are less than 3 millimeters, whereas unhealthy gums have pocket depths of 4 or more millimeters. See the link below to take the risk assessment test for gum disease.
Continue Learning about Oral Health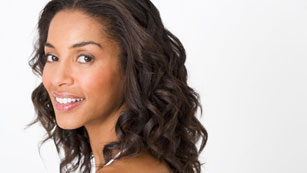 For good oral health, you need fluoride toothpaste, a soft-bristled toothbrush, floss, and an antiseptic or anti-microbial mouth rinse. The American Dental Association recommends brushing teeth at least twice daily with short back...
-and-forth motions, not vigorous scrubbing.
More