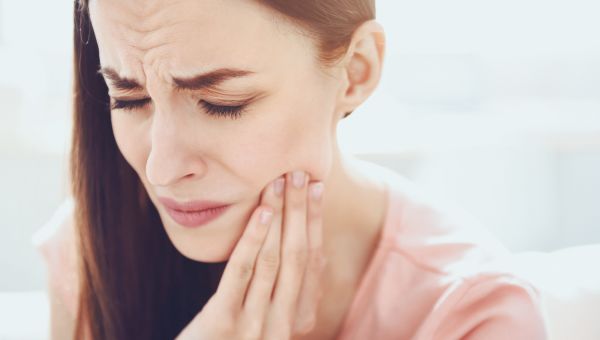 The Burning Man arts and music festival in Nevada's Black Rock Desert is an experience that draws almost 70,000 people a year. Impressive. But over 185 times more people (13,000,000 folks in North America, around 4% of the population) experience something called Burning Mouth syndrome.
Women are 4-7 times more likely than men to experience the feelings of intense burning of their tongue, roof of mouth, inside cheeks, gums and throat (without any sign of skin irritation or sores) and it's most common after age 60. Like many mysterious ailments, this one has been blamed on everything from emotional disturbance, menopause, bad lifestyle habits, faulty dental work and acid reflux to tongue thrusting. But indications are that it's actually related to dysfunction of cranial nerves that are connected to the mouth and tongue, and it's triggered by, well, no one knows for sure.
But research is finding ways to help ease the pain and discomfort. Alpha lipoic acid (ALA) -- a plant based omega-3 fatty acid found in walnuts, avocado, flax and chia seeds -- protects your nerves and quells inflammation. Ninety-seven percent of people who took 200 milligrams of ALA three times a day for two months saw marked improvement of symptoms. This result is far better than other suggested remedies, including oral capsaicin rinses, hormone therapy for women or antidepressants.
The recommended total daily intake of ALA for adults is 1.1 to 1.6 grams (that's 1,100 to 1,600mg) daily. That's what's in 6-9 walnut halves. Hope those nuts can cool your fire!
Medically reviewed in May 2019.