Dental implants are posts that are surgically placed in the upper or lower jaw, where they function as a sturdy anchor for replacement teeth. Most patients find that an implant is secure and stable -- a good replacement for their own tooth. If you are in good general health, with a jawbone that can support an implant, this treatment may be an option for you. In fact, your health is more of a factor than your age.

Implants, however, are not an option for everyone. Patients should be medically evaluated before any implant surgery is scheduled. Patients either must have enough bone to support the implant, or be good candidates for surgery to build up the bone where the implant will be placed.

Chronic illnesses, such as diabetes or leukemia, may interfere with healing after surgery. Patients with these issues may not be good candidates for implants. Using tobacco can also slow healing.
Dental implants are right for you if:
You're missing one or more teeth and if you have enough bone in the area to accommodate the anchorage of the implant(s). If you don't have enough bone to do the job, a bone graft might remedy the issue.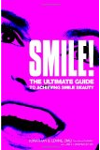 Although dental implants have brought a comfortable, confident smile to many patients, they are not for everyone. The ideal candidate has good general health, good oral health and adequate bone in the jaw to support the implant. Equally important, the ideal candidate is willing to commit to conscientious oral hygiene and regular dental visits.
Your dentist or periodontist can help you decide if you would benefit from a dental implant. Essential to the decision is a comprehensive dental examination. The dentist will review your medical and dental history, thoroughly examine your oral tissues and supporting bone in the jaw, and check the way your teeth fit together when you bite. X-rays and models will be taken and analyzed, perhaps with the help of a computer.
After this careful examination, your dentist or periodontist will talk with you about dental implant options. You should discuss the benefits, risks and possible alternative treatments.
Continue Learning about Dental Implant