Infections following a composite resin dental filling are generally uncommon. However, if you are experiencing pain in the jaw or tooth, or have swelling or pus, call your dentist immediately.

Continue Learning about Dental Fillings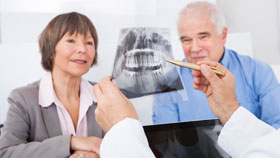 To stop a cavity from expanding and spreading decay, it is necessary to fill the hole with a filling. A dental filling, which may be placed with a variety of materials, such as silver, gold or resin, restores a fractured, chipped, ...
decayed and sometimes worn tooth.
More