Danger signs of oral and dental problems include but are certainly not limited to the following:
bad breath
bleeding gums
loose teeth
holes in teeth
swelling
sensitivity to temperature
pain on biting
food collecting between teeth
chipping of teeth
jaw pain
crowded teeth
plaque and tartar accumulation
sores that do not heal on tongue, cheeks and other areas of mouth
Many problems that reach the point of danger signs can be avoided by having regular periodic dental examinations. It is always a good idea not to wait till it hurts.
Dental danger signs could include bleeding, trauma to the teeth or mouth, severe toothaches or other mouth/tongue pain, infections, white colored lumps, loose teeth. All of these require immediate dental visits.

You shouldn't wait before you're in pain to see a dentist. By seeing your dentist regularly, you can avoid unnecessary pain or lasting damage. Your dentist can help in detecting early warning signs and offer treatment. Practicing good oral health is also key to prevention, including brushing your teeth twice a day.
Dental danger signs that mean you should see a dentist soon include:
Pain when biting or eating something very cold or hot
Toothache
Redness or swelling around a tooth or in your jaw or face
Red, swollen, or bleeding gums
Bad breath (halitosis)
Broken, chipped, or loose teeth
Sores inside your mouth
Creamy white coating in your mouth
The problem with teeth, as well as many other body systems, is that pain is the poorest way to know if you have a problem or not. Ask anyone who has had cancer or a heart attack if they had pain at the onset of the cancer's growth or the clogging of the arteries. When it comes to teeth, once you can recognize a problem, in most cases the disease has had ample opportunity to worsen from a simple fix to a more complex and usually costly fix.

Good daily care of your mouth and regular check-ups by a dentist is your best guard to staying healthy and ultimately saving money
What are signs you need to see a dentist pronto? Bleeding, bad breath (you may need a partner to affirm this -- they say a skunk doesn't smell his own odor, but then how do we verify this?), an itchy feeling in the gums, a change in gum color, or increased space between the teeth are all prime examples.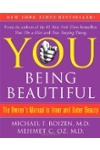 Continue Learning about Dental Emergency