Can I overdose on fluoride?
Yes. Fluoride is poisonous when you take it in large amounts. You can become very ill if you swallow too many vitamins containing fluoride, too much fluoride rinse or too many sodium fluoride drugs. Symptoms of fluoride overdose include heart problems, breathing problems, throwing up, muscle weakness, diarrhea, stomach pain and headache, among others. Contact poison control or call 911 if you suspect a fluoride overdose.
Fluoride "overdoses" can occur if you ingest too much fluoride. For this reason, it is important to keep fluoride supplements out of reach of children. Give a supplement to your child only as directed by his dentist, doctor or pharmacist.

Children can also ingest too much fluoride more slowly over time. Children younger than age eight who consume fluoride in their drinking water and also in supplements -- or who swallow fluoridated toothpaste or mouth rinses instead of spitting them out -- can develop a condition called dental fluorosis, in which excess fluoride gets into teeth that are developing, before they have erupted through the gum line. The excess fluoride causes the tooth enamel to develop white or brown stains and sometimes appear pitted.

To prevent fluorosis, the American Academy of Pediatric Dentistry, the Centers for Disease Control and other organizations suggest discussing whether your child needs fluoride supplementation carefully with the dentist, and telling the dentist whether or not your tap water is fluoridated. Do not give your child fluoride toothpaste until he is at least two years old, and then watch him carefully (until he is about age six) to make sure he doesn't swallow it. Do not give your children fluoride rinses until they are at least six years old, or as recommended by their dentist.

You can overdose on fluoride if you take more than the recommended amount. Children under the age of 8, whose permanent teeth are still developing, are particularly vulnerable. If they consume too much fluoride, they may develop a condition called fluorosis, resulting in white spots on teeth or, in extreme cases, pits and brown discoloration. In areas where the fluoride concentration in water is high, dentists suggest that parents give children under age 8 fluoride-free bottled water or other low-fluoride water, and use fluoride-free bottled water or other low-fluoride water when they mix baby formula.

Parents should also watch young children while they're brushing to make sure they don't swallow their toothpaste. In rare cases, you can get a fluoride overdose from a single episode of swallowing a large amount of a fluoride-containing product. Children under 6 years old are at highest risk of this. Symptoms can include nausea, abdominal pain and increased thirst. If you think your child may have consumed too much of a fluoride product, call your poison control center or 911.
Continue Learning about Dental Agent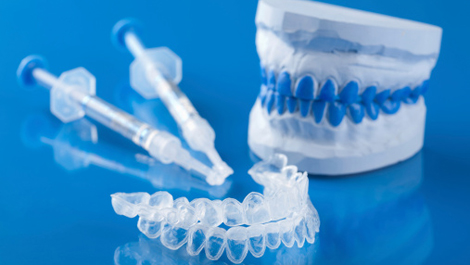 Dental medications treat diseases, pain and infections of the oral cavity. There are also medications used to treat patient anxiety related to routine trips to the dentist's office. Learn more about dental medications from our exp...
perts.
More