The types of dental crowns include:
Abutment crown -- artificial crown serving for the retention or support of a dental prosthesis
Anatomical crown -- portion of tooth normally covered by and including enamel
Artificial crown -- restoration covering or replacing the major part, or the whole or the clinical crown of a tooth
Clinical crown -- portion of a tooth not covered by tissues
There are several types of dental crowns that your dentist may want to talk with you about before placing your permanent crown. These include:
Temporary crowns: These types of crowns are usually made of plastic or stainless steel. They are made to be short-term crowns rather than the crowns you will wear for years to come. The dentist will usually use this type of crown while waiting for your permanent crown to be made in a laboratory.
Permanent crowns: Permanent crowns are used to cover badly damaged, decayed, or broken teeth that can't be fixed with fillings. Your dentist may also suggest a crown as a support structure for a dental bridge. Permanent crowns can be made of different materials. Metal crowns are strong, but aren't tooth-colored, while ceramic crowns look like your natural teeth but aren't as strong as metal. The third type of crown material is porcelain-fused-to-metal. This type of crown is strong and is also tooth-colored. Ask you dentist about which type of permanent crown is available and which type would be best for your needs.
There are three types of dental crowns to choose from:
Ceramo-metal: This is the strongest type of crown. It's usually the most economical, but its disadvantage is that the metal part of it may cast a dark shadow if your gum line recedes. The metal may also affect the color of the porcelain part of the crown.
Ceramo-metal crown with porcelain butt joint: This one can be more costly, but its design hides the metal more, so there's less chance of the metal peeking out eventually.
All-porcelain: An all-porcelain crowns look most like a natural tooth, and there's no metal to be concerned about. That said, it's not as strong as the other two types, so it's slightly more susceptible to chipping. It also costs the most. But, really, at the end of the day, who wants to risk that metal appearing if they don't have to?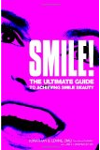 Continue Learning about Dental Crown