Dental crowns offer the following advantages:
Teeth can be whitened or lightened to any desired shade. Very difficult stains can be covered.
Tooth size or tooth position can be transformed for a better look.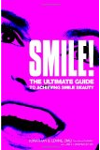 Your dentist may recommend a crown for a number of reasons, including strengthening teeth or enhancing your smile's appearance.

You may need a crown to cover a tooth to help restore it to its normal shape and size. A crown can make your tooth stronger and improve its appearance.

A crown can help strengthen a tooth with a large filling when there isn't enough tooth remaining to hold the filling. Crowns can also be used to attach bridges, protect a weak tooth from breaking or restore one that's already broken. A crown is a good way to cover teeth that are discolored or badly shaped. It's also used to cover a dental implant.
Continue Learning about Dental Crown