If you're considering a dental bridge, you should discuss this option with your dentist to determine if it's right for you.

If you're missing one or more teeth, bridges can help restore your smile. They can also help with chewing or speaking.
Talking with your dentist is a great way to find out if you could benefit from a dental bridge. A dental bridge is sometimes called a fixed partial denture. It's a good option to think about if you are looking for a way to fill in a gap made by a missing tooth (or teeth). Although it will take at least two visits to get the bridge placed, once the dental work is done, your bridge should last for several years.

If you and your dentist have decided that you could benefit from getting a dental bridge placed, make sure you also talk about which type would be a good choice for you. Traditional bridges include two parts: crowns or caps on either side of the gap, and a false tooth to fill in the gap made by your missing tooth. Cantilever bridges only use crowns on one side of the gap. Maryland bonded bridges use metal "wings" on either side of the gap as a framework for the false tooth. Your dentist will be able to help you decide on the best choice for you.
A dental bridge is right for you if: You want the easiest, most predictable way to fill in a missing tooth's space. When you have a missing tooth, out of the three options (single implant, removable appliance or fixed bridge), the fixed bridge is still the most viable treatment option, especially when an implant is questionable. However, if you choose a bridge in this case, it will be necessary to crown both teeth on each side of the missing tooth. This trio is called a three-unit bridge.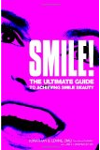 Continue Learning about Dental Bridge