Dental bridges literally bridge the gap created by one or more missing teeth. A bridge is made up of two or more crowns for the teeth on either side of the gap -- these two or more anchoring teeth are called abutment teeth -- and a false tooth/teeth in between.
What Are the Benefits of Dental Bridges?
Restore your smile
Restore the ability to properly chew and speak
Maintain the shape of your face
Distribute the forces in your bite properly by replacing missing teeth
Prevent remaining teeth from drifting out of position
What Is the Process for Getting a Dental Bridge?
The bridge process involves two visits.
During the first visit, the teeth are prepared, impressions of the teeth are made, and a temporary bridge is placed on the prepared teeth.
During the second visit, the temporary bridge is removed and the new permanent bridge is checked and adjusted to achieve a proper fit and then cemented in the mouth.
A bridge is a dental appliance that replaces missing teeth with artificial teeth. Watch as Dr. Maria Lopez Howell explains the different types of bridges.
A dental bridge is a type of denture used to replace one or more missing teeth. Bridges can be supported by your natural teeth, by dental implants, or by a combination of both. To create a bridge, your dentist will first make crowns for the teeth on either side of the space where the missing tooth was. Parts of the teeth getting the crowns will need to be removed so they can be fitted. Your dentist will then attach a false tooth or teeth to the crowns. Traditional bridges are made of either porcelain fused to metal (PFM) or ceramics. Getting a bridge will require at least two visits to the dentist.

A dental bridge is a dental prosthesis (artificial tooth) supported by two teeth on either side of a missing tooth. Dental bridges are used to replace missing teeth and they cannot be removed by the patient. The two teeth on either side of the missing tooth must be prepared for crowns. The false tooth is then joined to the crowns and the entire structure (bridge) is cemented in place.
Potential benefits: non-removable replacement for a missing tooth.
Possible complications: special home care aids are needed to keep the bridge clean.
A dental bridge is basically a false tooth replacement. In dental speak, we call it a fixed restoration that replaces a missing tooth. It gets inserted where the missing tooth is supposed to be and gets anchored by the teeth on either side of it. Hence, the name bridge.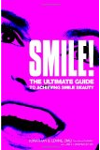 Continue Learning about Dental Bridge