The tooth bonding process involves preparing the tooth surface with an etching solution. The solution allows the bonding material (resin-based composites) to better adhere to the tooth. Resins of various colors are carefully blended to match the color of the existing tooth. The resin is applied, contoured into the proper shape and hardened using a special light or chemical process. The bonded tooth then is smoothed and polished to appear natural. Bonding usually can be completed in one visit
The process of dental bonding involves several steps. First, the surfaces of your teeth are etched with phosphoric acid to create a strong adhesion to the resin. Then the restorative bonding material gets applied. It's a soft and pliable formula, making it easy to brush on. Next, it's cured with a high-intensity light. Once it's hardened, the bonded tooth is then carved and contoured to the ideal tooth form, then finally polished to perfection. If teeth are darkly stained, an opaque whitish layer is also applied and a more durable coat of resin is added to mask the stain completely.

In some cases, like when a large area is being bonded, the tooth size needs to be reduced to make room for the restorative material that's going to be applied over it. If only a small amount is being added to the tooth or a space is being closed, or, of course, if a tooth is being built out, no reduction is necessary.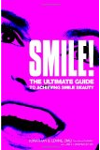 The process of dental bonding is an easy, and relatively painless, procedure. You probably won't even need anesthesia because it shouldn't hurt.

First, your dentist will find a shade of bonding material that matches your tooth. Then, the dentist will scratch up the surface of your tooth to roughen it and apply a conditioning liquid so the bonding plastic will stick better to your tooth.

The dentist will apply the plastic bonding material (resin) to your tooth, and will harden it using a special ultraviolet light or laser. Finally, the tooth will be shaped and polished.

The whole tooth bonding procedure should take less than an hour.

Continue Learning about Dental Bonding