How are dandelions eaten?
As anyone who has ever removed one from the lawn knows, dandelion plants have a long, dark brown tapering taproot, from 2 to 3 cm in width to at least 15 cm in length. The whole plant, including the root, contains a milky white sap or latex. On top of the root, but still below the surface, is a crown of blanched leaf stems, which dandelion aficionados consider the tastiest part of the plant. They can be used in salads or as a cooked vegetable. Next, comes the rosette of leaves. These are the dandelion greens, which must be gathered before the plant blooms or they will become quite bitter and tough. The young greens, which have a slightly bitter, tangy flavor that adds interest to salads and can also be cooked like spinach, are the part most often consumed. Dandelion roots can also be eaten as a root vegetable or roasted and ground to make "coffee," and the flowers can be used to make dandelion wine and tea.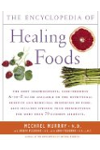 More About this Book
Encyclopedia of Healing Foods
From the bestselling authors of The Encyclopedia of Natural Medicine, the most comprehensive and practical guide available to the nutritional benefits and medicinal properties of virtually everything...
Continue Learning about Dandelion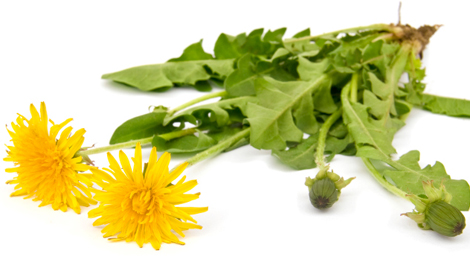 Dandelion herb is used as a diuretic, and can treat digestion issues, regulate blood glucose and alleviate liver complaints. The benefits of dandelion are vast and it can be administered as a pill, a beverage, such as dandelion te...
a or dandelion wine or food. Dandelion root and leaves are edible and can be added to soups and salads. As with any alternative medicines please consult your health provider for treatment, correct dosage, benefits and risk factors.
More