A good skin care routine involves a few steps. Wash your face with water in the morning and then apply Vitamin C or E. Leave that to dry for a few minutes and apply your moisturizer with sunscreen. For makeup, I recommend a mineral makeup because it doesn't irritate the skin as much. An alpha hydroxy acid cleanser is best because it cleans it well and will exfoliate your skin. I'm not a big believer in all the cleaning tools out there -- cleanser works just fine with a good night cream. Using masks once a week and exfoliating once or twice a week can be good, too. I make sure I take a daily multi-vitamin and eat fruits and vegetables that are rich in antioxidants, and I try to stay calm.
You don't need a two-hour spa treatment to get a healthy glow. All a healthy skin care routine really needs are these four steps:
Cleanse. Not too harsh, but not too gentle.
Moisturize. But you need the right one for your skin type.
Exfoliate. Gentle scrubbing helps unclog pores and remove old, dead skin cells.
Protect. Find a sunscreen that is best for your skin.
In order to keep your skin in good condition, it is important that you do not touch your face, because the bacteria on your hands and under your fingernails gets transferred to your face and causes dirt to get trapped in pores. It is also important to never pick at pimples because it will leave a scar. Using skin products well suited for your skin type will improve blemishes. Toning, exfoliating, moisturizing, cleansing, and using a spot treatment are some ways to effectively remove acne. If the washes you are using are too harsh on your skin, it is important to look into an alternative cleansing product that will remove oil and help skin become healthy and clear. After washing your hands, wet your face with warm water so your pores open up. Use the cleanser and massage it into your skin in circular motions. Remove the cleanser with wet cotton pads, a sponge, or by splashing warm water onto face. Rinse skin with cold water to close pores and prevent dirt from getting into them. Dry your face with a clean towel. Then, apply a small amount of toner to a cotton pad and wipe over your entire face (do not rinse off). After the toner is dried, apply some moisturizer by gently massaging it into the skin. It is important to cleanse, tone, and moisturize twice a day. It is also important to exfoliate with an exfoliating face wash once or twice a week. Facial masks can also improve skin condition. By sticking to this routine, acne will drastically improve, leaving a glow to your skin.
Depending on your precise issues -- whether you have wrinkles, oiliness, brown pigmentation, visible pores, acne, or loose or thin skin -- your physician will prescribe a skin care regimen that includes one or more creams. If you are serious about your skin, you will have to make some changes.

A skin care program begins with clean skin. You should wash thoroughly in the morning and the evening. Your cleanser should be mild and not leave a residue. Creams need to be applied in the morning and evening. Common products include tretinoin, vitamin C, hydroquinone, hydrocortisone, an alpha hydroxy acid (AHA) as well as a sunblock, and maybe a toner. Other treatments may be prescribed.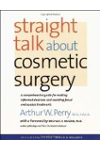 Continue Learning about Daily Skin Care