I'd like to share my own list of top favorite products that promote ageless skin:

Albolene
This inexpensive product has been around for generations and it is great for more mature, exceedingly dry skin. It is fragrance-free and liquefies on the skin. Basic ingredients are mineral oil, petrolatum, paraffin, ceresin, and beta carotene.

Good Skin
I am very proud of a line I have worked on called Good Skin. It is very easy, just from looking at the packaging, to decide which product is right for you. The products are color- and name-coordinated according to the condition of your skin, such as acne- prone, red/irritated, dull or aging, or severely dry. The ingredient list is clear and it keeps skin care simple and complete. The line is offered at an affordable price.

La Mer
This is very expensive, but I have seen wonderful results with this line that includes body serum, cleansing gel, cleansing lotions, face serum, mist, moisturizing lotion, and tonic. It has been on the market since 1965. It was first formulated by a rocket scientist who had suffered burns during an experiment. He made a lotion made of herbs and marine plants that helped his skin heal. This became the basis for the products on the shelves today.

Olay Regenerist
This eye and face serum contains amino-peptides that help renew damaged skin. Results are excellent.

Origins
This contains Rose of Jericho, a plant that can survive decades of drought. It also contains trehalose from corn sugar, sea haricots, and sage. Devotees swear by it.

Ponds
This is a tried and true product that has been around since 1846 when a chemist named Theron T. Pond used an extract from the witch hazel plant to heal wounds. The current line contains the old stand-bys, cold cream for cleansing and dry skin cream for moisturizing, as well as several new anti-aging products.
Skin products don't have to be expensive. Most of the products we recommend are $10 or $12. Don't go for the marketing blitz. If there's retin in it, it has a vitamin A compound that we like. "Ascorbic acid" is the word for vitamin C, and "tocopherol" is the word for vitamin E. Those are the key ingredients to nourish your skin.
Before anything, get a skin analysis by a professional to determine your skin type... DRY, OILY, NORMAL, COMBINATION then the description of your skin...SENSITIVE, DEHYDRATED, MATURE, ACNEIC and any conditions you may have...ROSACEA, MELASMA...etc. and go from there.
It isn't the brand name or price of the product...my list of importance:
The most important is the actual ingredients the product contains.
The raw materials...very important! Where and how the ingredients were derived. For example, a winery! They're all over the world and a range of different prices. Let's pick one specific type, Pinot Grigio the grapes grown in France compared to the grapes grown in Napa Valley, California. Both have excellent quality, but think of how the grapes are grown, when are they harvested, the soil of the land, the positioning of the sun, etc. I could go on forever. The point is the way the wine is manufactured from seed to the glass in front of you. Apply this thought to jojoba oil, or aloe vera or glycolic acid. They are what they say they are, but was the aloe plant grown in a field by the side of a retaining pond or in a green house under the perfect temperature? It is in the quality. This is very important when choosing a product.
Third most important is to do YOUR own homework. Especially when it involves any known allergies...(i.e. allergic to shellfish? Stay away from products that contain algae) I am a different breed of an esthetician...I start by recommending ingredients by the feedback from a client...I do not go with brands until I know exactly what is perfect for the clients concerns! Most are selling a product, so you may have a tough time. The more educated you are the less likely you are to get a skincare cream that will NOT do a thing for your skin.
I cannot stress enough to people the difference of skincare brands. Brand name skincare, whether good and bad exist in the department store and the drug store! Remember that!
Last, you will know your product(s) is best for you after you narrow down your concerns, ingredients and quality you are looking for and avoiding.
Good luck and happy to answer any questions. I can usually say the exact ingredients that work for the skin type, description, and condition.
Going to the beauty counter is like going to the supermarket -- there are millions of products, and many times you have no idea which ones are healthy and which ones aren't. And many offer double robbery: they weigh down your skin and lighten your pocketbook. Look for products that list an "active ingredient" and a particular concentration. Vitamins and supplements in skin lotions, creams, and potions usually have to be in the one to 10 percent range to really do something for or to your skin. The formulations also need to be pH balanced and the active ingredient must be able to penetrate the skin. Your best bet is to try reputable brands, but even some of those use ingredients that could only enter the skin in a science fiction movie. The bottom line is that you have to read the label, and use products that only contain scientifically proven ingredients (see below). Remember that cosmetic products are just that -- cosmetic.

Products that make therapeutic claims must be scientifically proven to be safe and effective and are regulated as drugs by the FDA. Dr. Perry's NightSkin (vitamins A and C, glycolic acid, and the herbal skin lightener licorice extract) and Dr. Perry's DaySkin (zinc oxide/titanium dioxide sunblock, vitamins B3, B5, and E) are two examples of skin creams with a scientific basis. (Of course, we saw the science and recruited him to work with us.)

Stay away from hexapeptides, collagen, hyaluronic acid, and growth factors that don't have a chance of penetrating the skin.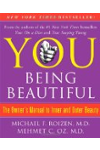 There are many skin-care products that really work. Cleansers effectively remove dirt, sebum, and makeup. Most moisturizers provide some level of hydration depending on skin type. However, moisturizers that function to infuse the skin with moisture, to re-build the natural skin barrier, and to cover the skin and inhibit the loss of internal hydration are probably the most effective. Sunscreens work extremely well if they are used correctly, especially when used with antioxidants to quench free radical and reactive oxygen species from damaging the skin. Serums and creams that address multiple conditions by optimizing collagen, elastin and glycosylaminoglycan (GAG) production, by inhibiting excessive pigment production, and by controlling the inflammation process can be very effective. Products such as ROC's Anti-aging Cream and Radical's Youth Infusion Serum are particularly noteworthy.
Continue Learning about Daily Skin Care