There is very little disagreement regarding the benefits of coconut oil for the hair and skin. It is used in a variety of hair products around the world. It can moisturize the scalp, condition hair and help hair regrow after damage. Coconut oil has also been found to be effective as a skin moisturizer and is helpful for people with all skin types, especially those with dry skin. Some have even used it as a makeup remover. Coconut oil has similar benefits to mineral oil, but in contrast to mineral oil, coconut oil produces no negative side effects when applied to skin. There are also claims that it delays wrinkles from aging, which might be due to its oil composition and potential antioxidant effects.
Here is one theory about coconut oil that is proven.
Used externally, it is good for your skin and hair.
Coconut oil is often found in moisturizers and lotions. Coconut oil can be used on dry skin, alleviating flaking and itching. Coconut oil can also ease the discomfort that comes from eczema, diaper rash, ringworm and athlete's foot. This is because one of coconut oil's active ingredients, lauric acid, is not only an antiviral, is an antifungal as well.
And coconut oil is not just good at treating itchiness caused by dry skin. It is the main ingredient in chick-chack, a natural treatment for pediculosis, the resulting skin irritation from lice infestation. In fact, coconut oil is said to better - at 90 percent effective - than any chemical lice treatment.
But even in the area of skin care, there are some questionable claims about coconut oil. Some say it helps treat acne, one supplier even suggesting acne sufferers rub in a paste of coconut oil and tumeric. While that may not work, the user will at least smell tasty. One researcher found that in some cases of acne, using coconut oil will actually exacerbate the problem. And while some claim that coconut oil can help reduce the heartbreak of psoriasis, a study showed no effect.
Continue Learning about Daily Skin Care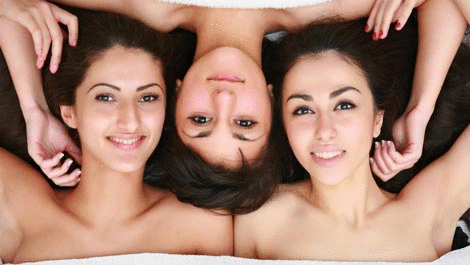 Develop a daily skin care routine that cleanses, moisturizes and protects your skin. All skin types can benefit from a gentle, non-drying cleanser, an exfoliant and broad-spectrum protection from sun damage. Choose cleansers that ...
will remove dirt and bacteria while moisturizing the skin with emollients and humectants. Even if you're not prone to breakouts, a topical exfoliant such as a lotion with alpha hydroxy acid will remove sun damage and keep skin supple as you age. Finally, using a sunscreen that protects against UVA and UVB rays daily will prevent wrinkles and skin cancer.
More