Biking at rapid revolutions appears to strengthen cartilage without the dangers of injuries that you can get from some weight-bearing and running exercises. Plus, look at any biker and you can appreciate the thickness of their quadriceps. Remember, the muscles surrounding (above and below and alongside) your knee are the shock absorbing differences between you and a squished knee.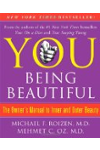 Continue Learning about Cycling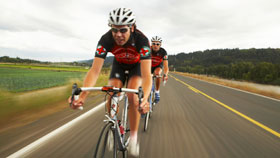 Cycling is one of the best forms of aerobic exercise and doesn't put a lot of stress on your joints. And studies have shown that riding a bike for as little as five minutes a day can help you control your weight. Learn more about ...
cycling from our experts.
More