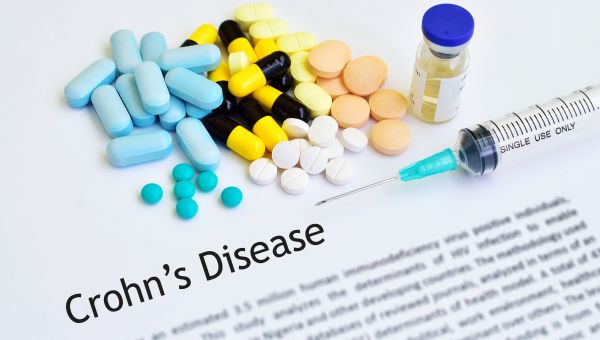 NFL quarterback David Garrard was sidelined two years into his pro career by a gut check that caused him agonizing stomach pains. Now, it looks like the new treatment for Crohn's disease he tried is a real champion.
Diagnosed in 2004 with Crohn's disease, an inflammatory bowel disease that attacks the lining of the digestive tract, he had 12 inches of his intestines removed. Garrard then started taking the injectable biologic drug infliximab (Remicade). It decreases gut inflammation, eases symptoms, and may lead to remission. Remarkably, he continued as a Jaguar quarterback until 2010, and his current position as a backup quarterback for the NY Jets is a testimony to how effective treatment can be when done promptly and aggressively.
Related: What are Biologic Drugs?
However, most of the more than 600,000 folks in North America with Crohn's disease are advised to try "conventional" treatment, including corticosteroids and aminosalicylates, such as sulfasalazine, before opting for more aggressive—and potentially more risky—biologic therapies. Traditionally, they've been prescribed only if severe symptoms don't respond to other medications. That may be changing.
The Pharmeceutical Breakdown
A study of 2,000 people with Crohn's disease has triggered new treatment recommendations—called accelerated step-care. The REACT (Randomized Evaluation of an Algorithm for Crohn's Treatment) study shows taking a drug called a monoclonal antibody, such as infliximab, along with an antimetabolite drug—which is a cancer drug that slows down cell growth—such as methotrexate, even before symptoms are severe, produces positive results, After 12 months of treatment more people with Crohn's disease were in remission and after 24 months, there were fewer surgeries and less hospitalizations than in a group of Crohn's patients given standard treatment.
If you have Crohn's, ask your gastroenterologist if this new approach makes sense for you. Time for your pro gut check!
Medically reviewed in September 2018.