A do-not-resuscitate order (DNR) tells health care professionals not to attempt cardiopulmonary resuscitation (CPR) or defibrillation if the person's heart stops beating. This document is written only when these measures are unlikely to revive a dying person or to prolong meaningful life. Generally, during the last stage of a terminal illness, CPR is not very likely to result in successful resuscitation.
A do not resuscitate (DNR) order is a type of advanced directive that takes the form of an order placed in the hospital chart by your physician. It requires that physicians document having a discussion with you (or your healthcare proxy) about your disease, its prognosis, options for management, and that you do not wish to undergo cardiopulmonary resuscitation (CPR) if a respiratory or cardiac arrest occurs. If a DNR order is entered into the chart during an admission, all physicians and nurses caring for the patient will be aware of this designation and will not subject the patient to invasive attempts to prolong life in the event of an acute arrest.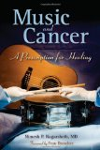 More About this Book
Music And Cancer: A Prescription For Healing
From diagnosis to end-of-life care to the meaning behind life with cancer, Music and Cancer: A Prescription for Healing is designed to improve the quality of life of people affected by cancer in a...
A DNR order is an order signed by your doctor that you do not want to be "brought back" if your heart and breathing stop. In other words, you want to be allowed to die naturally. Most frail, elderly people and those with terminal illnesses have DNR orders. It is very important to discuss your wishes with your family and health care representative, and to have a DNR document posted in your home.
"Do not attempt resuscitation" (DNAR) directs healthcare professionals not to perform cardiopulmonary resuscitation (CPR) if your heart stops beating or you stop breathing. This order is written by a physician after a discussion with the patient and his or her family. This is typically assigned when a person is very ill and end-of-life is near and expected. Remember in your living will you can qualify resuscitation efforts and specify that CPR be allowed but not advanced life support.

If the order is written in the hospital and the patient goes home or to a nursing home, it's important that a DNAR directive goes with the patient so emergency medical services (EMS) knows how to respond if called. Some states have colored DNAR documents, making them easy for EMS to recognize. These documents are often posted on the refrigerator so they're easy to find. Check with your local EMS regarding their out-of-hospital DNAR policy.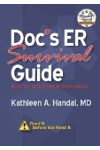 More About this Book
Doc's ER Survival Guide (DocHandal's Guides)
Few people get through life without at least one trip to the emergency room (ER), either as a patient or support person for a family member or friend. Doc's ER Survival Guide is designed to help...
A do-not-resuscitate (DNR) order is an order that is obtained when you are in the hospital and you do not want to be resuscitated if your heart stops or you stop breathing. When you are admitted to the hospital the nurse admitting you may ask you specific questions about what you would like done if your heart stops beating or if you stop breathing. It may be uncomfortable for you to discuss, but it is very important that your wishes are known so your healthcare providers can follow those instructions. If you are admitted to a nursing home or extended care facility these questions may be a part of the admission procedure.
A do-not-resuscitate (DNR) order tells health care personnel not to attempt cardiopulmonary resuscitation (CPR) if a person's heartbeat or breathing stops. DNR orders can be one element of advance health care directives. A DNR order might be written if attempts to revive a person would not be successful or would lead to a level of physical or cognitive impairment that the person would find unacceptable, or if the person simply doesn't want lifesaving care.

If a DNR order seems appropriate, discuss this with the doctors involved and note the decision in any advance directive. With a DNR order, you will continue to receive appropriate medical care to treat illnesses or injuries and relieve pain or other troubling symptoms. Emergency medical personnel called to the home can still give oxygen, medications, and fluids and take the patient to a hospital, if necessary.
Continue Learning about Critical Care