Going to the wrong emergency department could prove fatal—if, say, they don't have the equipment that you or your loved one needs. The closest emergency room should only be the immediate go-to choice when life or death depends solely on speed of treatment. The EMT or paramedic will let you know if this is the deal. In many cases, however, it's worth driving an extra 50 minutes to a better-equipped emergency department than getting quicker treatment at one with fewer capabilities, believe it or not.

For example, if you're having a heart attack or stroke, you need to go to an emergency department that can perform an immediate angioplasty (a procedure that opens a clogged heart artery) or a thrombolysis of a cerebral occlusion (a procedure that does ditto for ditto, except in the brain) within 1 hour, as this might save your life.

When researching the emergency departments in your area, don't just limit your search to hospitals. Learn if there's a 24-hour urgent care or walk-in clinic in your vicinity; if it can handle your emergency, going there could be faster and cheaper.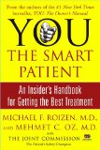 Continue Learning about Critical Care