Men are affected by the media's idealized version of beauty just as women are. The reasons behind a man's decision to have cosmetic surgery run the gamut from the desire for career advancement to simply wanting to feel better about himself.

As a man ages, he may feel the pressure of not looking as young as he used to look. This is especially true if the individual is in a position where he meets a lot of people and must look his best. Men identify very heavily with their profession, and the fear of being replaced by a younger version of yourself is very real. Also, the aging process isn't any kinder or easier to handle just because you are male.

I have seen a large increase in men opting for procedures including face-lifts, liposuction, and breast reductions. Men who have gained and lost a great deal of weight face some of the same issues as women, namely, eliminating loose skin. Fortunately, there are procedures that can have an equally fabulous result.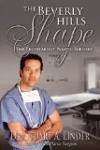 Continue Learning about Cosmetic Surgery