If you're unhappy with the way the aging process has affected your face, facial plastic surgery may be a good option. Facial plastic surgery procedures include face lift, neck lift, brow lift, and blepharoplasty (eye lid surgery). Your physician can help you determine if facial plastic surgery is right for you.

Patients who may consider having facial plastic surgery would be those who have the aging process including skin rhytides or increased skin laxity. Facial cosmetic surgery can enhance the appearance of eyelids, brows, mid face, neck, jowl, and nasolabial fold areas. Patients who do well with facial plastic surgery have realistic expectations. In general, board certified facial plastic surgeons and board certified plastic surgeons of the American Board of Plastic Surgery have the experience and judgment to perform safe cosmetic facial plastic surgery, in order to take back the years and bring you back to a new renewed self.
Continue Learning about Cosmetic Surgery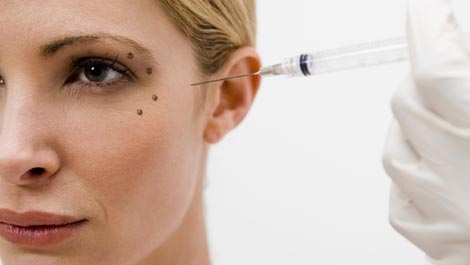 Most cosmetic surgery is done to enhance a persons features or correct disfigurement. With children, the most common procedure corrects a cleft lip or cleft palate. With adults, facelifts, removing baggy skin around the eyelids an...
d remodeling the nose are popular types of plastic surgery. Among women, liposuction and breast augmentation are popular. Growing numbers of men are joining women in opting to have facelifts, tummy tucks, hair transplants and other types of cosmetic surgery.
More