There is lots of pressure on both and men and women to maintain a youthful appearance. People look for cosmetic dermatologists when they are ready for a little boost or cosmetic intervention. We see lots of patients come in for preventative measures in their twenties and thirties. Things like topical skin care regimens, Botox, microdermabrasion and superficial peels are great for this age group.

Patients in their forties and fifities are looking to maintain and in some cases get a more youthful appearance. This age group benefits from dermal fillers, lasers, Botox, chemical peels and sometimes even surgical interventions. At any age, a cosmetic dermatologist has something to offer that will help you maintain a more youthful appearance.
The most common reasons my patients come in asking about cosmetic procedures is to help prevent signs of aging from creeping up on them. Oftentimes they say the dark spots, broken blood vessels, wrinkles, sagging skin and other early changes remind them of their parents or grandparents, but sometimes it's that they feel they still look good and want to maintain or enhance their youthful features.

Most people feel the signs of aging in themselves before it's visible to others. Your aesthetic dermatologist can help guide you as to the best skin care products and rejuvenation procedures that will help you look your best and maintain natural rejuvenated results with minimally or non-invasive procedures in a treatment plan designed specifically for you.
I notice that a lot of people look into cosmetic dermatology when they're switching jobs. They think an aesthetic improvement will make them feel stronger and more confident. And it will. In this youth-oriented society, an exhausted appearance doesn't give them an edge. I see lots of women (and many men) who have to put their best face forward every day. To them, looking and feeling youthful are a matter of utility, not vanity. My patients who have procedures done to enhance their professional appearance are very concerned that no one be able to tell that they've had anything "done." They want zero downtime, no bruises, and gradual improvements that look natural. The goal: to appear magically refreshed and undetectably more youthful.

Cosmetic dermatology has become more mainstream for everyone, not just rich socialites, celebrities, and high-powered executives in New York or Los Angeles. People from all walks of life and every city in the country are more aware than ever of the noninvasive possibilities available for those who want them. The number of nonsurgical cosmetic procedures performed annually in the United States went from 1.1 million in 1997 to 9.6 million in 2007, according to the American Society of Plastic Surgeons, and that year Americans spent $4.7 billion on them.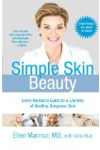 People look for cosmetic dermatology whenever they are seeking to treat a skin problem that is aesthetically displeasing. Cosmetic dermatology encompasses all treatments of the skin that serve to benefit the aesthetic outcome. It may refer to treatments for medical skin diseases; for example, laser treatments for brown spots or broken capillaries. However, it also encompasses enhancements such as fillers or neurotoxins to minimize wrinkles or skin laxity, which are the signs of aging most commonly associated with cosmetic dermatology.
Continue Learning about Cosmetic Surgery