The answer to that question really depends on you. There are patients in their mid to late twenties who absolutely hate their frown and smile lines and get botox/dysport and fillers and then there are patients in their 80's who present for the first time. One needs to understand that cosmetic surgery is a slippery slope and one needs to be careful not to become addicted.
When skin is extremely slack and sagging (on the upper eyelids or at the neck), even the most extreme nonsurgical treatments won't be able to repair it to the patient's satisfaction. This is when surgery is the best answer, and I encourage my patients to have it done. I've worked with people who would have been better off getting a face-lift but flat-out refused to have one. They wanted fillers and Botox to transform them. Ultimately, even though their procedures were successful, they were disappointed because they wanted more dramatic results.
By the same token, a face-lift won't do anything for dull, sun damaged skin or brown spots. For this reason, the plastic surgery and dermatology fields overlap.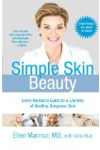 Patients who are good candidates for cosmetic surgery are those who have a specific problem area that they are trying to treat. For example, patients who have rhytides or crow's feet in the mid forehead area may do well with Botox therapy or injectables, specifically collagen, Juvederm or Restylane, in those areas. Patients, on the other hand, who have small breasts may do well with breast enhancement surgery, as well as those who have had childbirthing may do well with an abdominoplasty or tummy tuck to tighten the lower abdominal skin area. Patients who desire body sculpting procedures should have a specific body anomaly that can be improved by the use of liposculpting for abdominoplasty-like procedure.
Remember that cosmetic surgery does not fix psychological or physiological problems. Patients who have realistic expectations normally are the most pleased with their final cosmetic outcomes. The risks and benefits should always be weighed out with the rewards of the elective cosmetic procedure. A board-certified plastic and reconstructive surgeon will have the experience and judgment to critique and evaluate you during the consultation to determine whether you are a good candidate for a cosmetic surgical procedure.
Continue Learning about Cosmetic Surgery